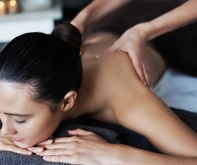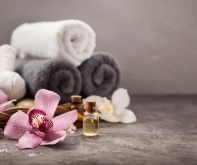 We take a holistic approach to Members' body, mind and soul in our offerings. The massage treatment can improve your well-being and reduce stress and negative energy. ZENTS, the luxury and organic products line, combines with treatment support to provide you with incredible feelings and benefits.
ZENTS products are trusted and used by Shangri-La International worldwide. The products have healing power formulas packed with luxe hydration, natural anti-ageing and probiotic peptide-rich actives.
The masseuses possess a wealth of knowledge in Chinese and Thai Massage. They can perform dry massage style and oil mix massage using Zents.
For your well-being, we recommend a massage session bi-weekly to enjoy wellness and a healthier lifestyle.
Treatments are available daily from 9am to 9pm.