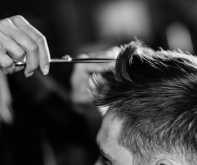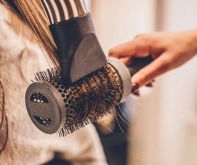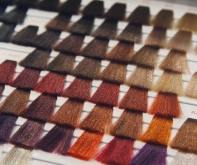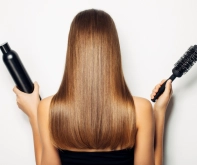 Cutting Edge Hair Salon brings the world to you - one station for the entire family.

• Hair Styling Services. The professional team of Top and Creative Stylists provides Cut, Blow-Dry, Hair Up-do, for all kinds of events and your daily convenience. We are specialists in men's, women's and children's hair and scalp.
• Technical Services. Our team of Senior Hair Technicians is expert with hair colour, highlights, balayage and all types of perm and straightening treatments. The team has extensive knowledge of scalp and hair treatments for hair loss, scalp sensitivity and redness.
Hair and Scalp consultation is free and can be booked any time daily between 9am and 7pm.
Spa Mist II
Latest Japanese technology, the Spa-mist transforms water into Nano steam for easier penetration of the hair and the scalp. The application can be added to the regular hair wash, hair colour, highlights or perming services for healthier and long-lasting hair and scalp after treatment results.
Nano Smooth Keratin
Nano smooth pure is an advanced innovative hair product for soft, smoothing and complete straightening of your hair. The anti-frizz treatment is chemical-free, containing no formaldehyde or aldehyde. The products use safe, all-natural, premium ingredients that provide long-lasting protection for your hair.
The treatment is based on pioneering patented molecular biomimetic technologies, and considered the only keratin-based product using this all-rounded natural formula.
The service duration is two to three hours depending, on the hair length and thickness. Results last up to three months and beyond if you use the Nano Smooth home use products.